Wellness Hour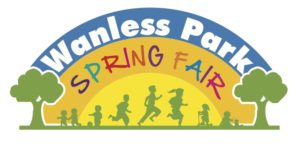 Cheri McCann Realty Group is presenting a Wellness Hour at this year's fair with three mini-seminars delivered by psychologist, Wendy Bircher.
12:30 pm – 12:45 pm Relaxation Exercise
In only 15 minutes, learn a technique to help relax your mind and body
12:50 pm – 1:05 pm  Teen Anxiety/Depression – Red Flags!
How to determine if your teen is truly troubled or just a typical adolescent
1:10 – 1:25  "Empty Nest" Syndrome
How to prepare yourself for and flourish in this new stage of life
All mini-workshops will be held in the Wanless Tennis Club House.  Space is limited so try to arrive a few minutes early.
Wendy Bircher bio
Wendy Bircher has a Masters Degree in Education with a specialty in Applied Psychology.  For the past 30 years, Wendy has helped adults, couples, parents and teens live their best lives.  Areas of expertise include anxiety, depression, self-esteem and communication skills.  In addition to having been a parenting expert guest on City Line, Wendy created parenting and couple communication resources that were widely sold in bookstores and hospitals in Ontario.