Blind Silent Auction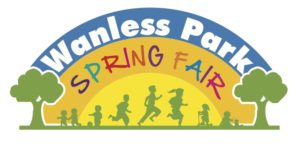 The Blind Silent Auction is the biggest fundraiser for the BWRA at the Spring Fair. Many local merchants support the auction by donating gift cards and baskets that are solicited by a team of tireless BWRA volunteers. Please show your support by filling out a ballot to bid on the items of interest to you at the Wanless Park Spring Fair.
The Auction is open from 10am to 7pm and winners will be contacted on Sunday for payment and pick-up.
The big item this year is a Treager Grill Ironwood Series 650 Pellet Grill courtesy of Pallenco.
Forged from commercial grade stainless steel and packing next-gen grilling features, the newest offering in the Traeger lineup was born for those looking to elevate their craft. The auger at the bottom of the hopper pulls the hardwood pellets into the fire pot where they contact the hot rod and ignite the grill. Set the temperature on your pellet smoker to the desired setting and begin cooking, convection-style heat cooks food evenly and encircles food with delicious and flavourful smoke.
PRODUCT FEATURES
650 sq. in. grilling area
Digital Pro D2 Controller with WiFire® Technology
Main Rack: 22 x 19, Extra Rack: 22 x 10.5
Pellet Hopper Clean-Out, change pellet flavors on the fly
Grill easily holds 6 pork butts | 8 chickens | 2 briskets | 5 rib racks
includes: cover, two bags of Treager pellets
Retail value of almost $2000 incl. HST
The complete list of items available in the blind silent auction is below.
CLICK TO EMAIL YOUR BID before 7pm on Saturday, May 11, 2019. Please indicate number and merchant/description as well as the amount of your bid. Good luck!
Ballot #
Merchant
Description
Value
Notes/Expiry
1
A Jug of WIne
$50 Gift Certificate
$50
No expiry
2
Abbot Pub
$100 Gift Certificate
$100
No expiry
3
Addosso Uomo Men's clothing
$75 Gift Card
$75
No expiry
4
Arbonne
Rescue & Renew Gift basket
$106
incl. detox bath soak & face mask
5
Art of Jewellery
Kids Watch
$35
6
Bellissima Hair Design
Cut & Blow Dry Certificate
$70
No expiry
7
Belly Buster Submarines
$50 Gift Card
$50
No expiry
8
Beverley Daniels Photography
Family Portrait Session and 8×10 Print
$360
Expires
May 30, 2020
9
Bloom Plus

 

Live Plant
$25
10.2
Bloom
Plus

 

Live
Plant
$25
10.3
Bloom
Plus

 

Live
Plant
$25
10.4
Bloom
Plus

 

Live
Plant
$25
10
Brixton Parlour
$100 Gift Card
$100
No expiry
11
Calia Hair
Basket of professional hair care product
$140
12
Camicie
$25 Gift Card
$25
No expiry
13
City Market
$50 Gift Card
$50
No expiry
14
The Colour Field
Mother's Day Bouquet
$75
15
Continuum Wellness
45min massage
$85
16
Continuum Wellness
2 Classes (Yoga or Pilates)
$46
17
Corallo Men's Salon
Cut & Wash Certificate
$27
No expiry
18
Doggieland

 

$50 Gift Card
$50
No expiry
19
Dove Cleaners
$25 Gift Certificate
$25
No expiry
19.2
Dove
Cleaners
$25
Gift Certificate
$25
No
expiry
20
Dragan Hair Design
Lady Haircut with Miki
$50
Expires June 10, 2019
21
Eccletic Home Décor
Picture Frame
$25
21.2
Eccletic
Home Décor
Picture
Frame
$25
22
Ermanno Clothing for Men
$100 Gift Card
$100
No expiry
23
Fairlawn Physiotherapy
1hr massage & hot pack, cold pack basket
$165
No expiry
24
Fiona Debell
12" x 12" Skyline Series #5, Acrylic on Wooden Cradle with Resin Finish
$250
25
Gamberoni
Gift Cert. for 2 main courses
$45
26
Glenforest Cleaners
$25 Gift Card
$25
No expiry
26.2
Glenforest
Cleaners
Gift
Card
$50
No
expiry
28
Global Pet
Cat Gift Basket
$50
29
Global Pet
Dog Gift Basket
$50
30
Hazel's Dinner
$25 Gift Card
$25
No expiry
31
Inspira Athletica
10 class pass
$180
Must be used for 1st time by June 30, 2019
31.2
Inspira
Athletica
10
class pass
$180
Must
be used for 1st time by June 30, 2019
32
JD Karate
1 month trial karate classes
$70
Expires Dec 31, 2019, new clients only
32.2
JD
Karate
1
month trial karate classes
$70
Expires
Dec 31, 2019, new clients only
33
Kristapson's Smoked Salmon
Smoked Salmon (250 gram size)
$24
No expiry
34
La Casa de Fuma Cigars
Humidor box
$125
35
Lawrence Park Animal Hospital
Basket of 3 bottles of wine
$75
36
Lime
$25 Gift Certificate
$25
37
Loblaws
$50 Gift Card
$50
No expiry
38
Lori Younder, Cheri McCann Real Estate
2 Blue Jays tickets
$150
June 20th vs Mike Trout, Albert Pujols and the LA Angels
39
LPAA
Soccer registration
$100
For Fall 2019 season while spots remain
39.2
LPAA
Soccer
registration
$100
For
Fall 2019 season while spots remain
40
Manor Interior Design
2 big pillows
$210
41
Mastermind
Craft gift pack
$65
42
The Math Guru
Free Tutoring Session + Math Hacks book
$90
No expiry
43
Metro
$50 Gift Card
$50
No expiry
44
Monkey Bar & Grill
$50 Gift Certificate
$50
No expiry
45
Narnia Women's clothing
$50 Gift Card
$50
No expiry
46
Outdoor Spaces
One hour consultation
$75
Expires Dec 31, 2019
47
Pallenco, by Phil Allen
Treager premium Ironwood Series 650 pellet grill + Cover + 2 bags of Treager Pellets
$1,954
Reserve price
48
Panda Mandarin Language Programs
Bilingual Reading Pen
$200
49
Paola Di
$75 Gift Card
$75
No expiry
50
Paper Moon
Apothecary Glass Water Dispenser cards, napkins
$70
51
Party Rock
Gift basket
$50
52
Patisserie Sebastien
$15 Gift Certificate
$15
Expires May 1, 2020
53
Piazzetta Trattoria
$50 Gift Certificate
$50
No expiry
54
Sacha Nizami Design
Custom Colour Consultation 1.5 hours within GTA
$350
Expires Aug 31, 2019
55
Selloff Vacations
Suitcase & travel gift basket
$80
56
Sheridan Nursery
$50 gift card, plus $99 in-store landscaping consultation
$149
Expires Oct 30, 2019
57
Premium professional make up product
$70
58
Shoppers Drug Mart
Gift basket
$40
59
Signa Computer Systems
In-home Computer Tech Service
$170
No expiry
60
Sloan's Shoes
$75 Gift Cert. & pair of socks
$85
No expiry
61
Smith's Pharmacy
Gift basket
$75
62
Snow 1 Hour Cleaners
$20 Gift Card
$20
No expiry
63
Spa Lamo
Shellack Manicure
$25
Expires June 30, 2019
64
St. Germain Gallery
$50 Gift Certificate
$50
No expiry
64.2
St.
Germain Gallery
$50
Gift Certificate
$50
No
expiry
65
Stack
$50 Gift Card
$50
No expiry
65.2
Stack
$50
Gift Card
$50
No
expiry
67
Su Casa Home & Country
$25 Gift Certificate
$25
68
Sushi Bar
$50 Gift Certificate
$50
No expiry
68.2
Sushi
Bar
$50
Gift Certificate
$50
No
expiry
69
Tandem Studios
1wk of Summer Dance Camp
$400
Expires Sept 1, 2019
70
Tandem Studios
10 Class Fitness Card
$200
Expires May 1, 2020
71
Trio Ristorante Pizzeria
$100 Gift Certificate
$100
No expiry
72
True North Sports Camp
1 week sports camp + 25% off a friend
$450
Must be used for summer 2019 camps
73
Twinkle Nails
Pedicure
$27
No expiry
74
Upper Canada Decorating
$100 Gift Certificate
$100
No expiry
75
Urban Hakka
$50 Gift Certificate
$50
No expiry
76
Viet Dang
Necklace
$49
77
Wanless Photography
20min session, 5 edited digital images, for up to 6 people
$226
Expires Dec 31, 2019
78
Wanless Woof and a Wag
3 days of overnight home boarding
$180
Food to be provided by dog owner. Expires May 30, 2020, subject to availability and excluding May 18-26 and Sept 9-27th
75.2
Wanless
Woof and a Wag
3
days of overnight home boarding
$180
Food
to be provided by dog owner. Expires May 30, 2020, subject to availability
and excluding May 18-26 and Sept 9-27th.
79
Wendy Bircher
1hr personal counselling/coaching
$225
No expiry
76.2
Wendy
Bircher
1
hr personal counselling/coaching
$225
No
expiry
80
Whole Foods Market
$75 Gift Card
$75
No expiry
81
Zoom Optical
$50 Gift Certificate
$50
No expiry
82
Beau's Beer Basket
$49

 

4 x 600 ml bottles + shirt (small)
incl. Wild Oats, Witbier and Quince, Lamb's Wool, Tom Green Beer