Wanless Park Spring Fair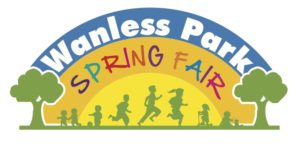 Big Thank You to everyone who attended the Wanless Park Spring Fair May 12th.
50:50 winning ticket number is 8349691. And even though we had multiple "claimants" winner was Meredith Weir… Congratulations!
Thank you for the weather for cooperating. Appreciate Guy Chevreau (St. Leonard's minister and his prayers in this regard!)
Thank you for the ongoing support of our sponsors (please scroll down to review our wonderful sponsors).
Thank you for our blind silent donors and all those who won virtually every item (and raised funds for the BWRA)… Again scroll down to see our wonderful donors.
Thank you for the great music of The Banditos and Kevin and the No-Names
Thank you to Phil Allen (Pallenco) for demonstrating how to use a Pizza Oven all day long and to Mark Smitheys for the winning bid!
Thank you to the many volunteers organized by Suzanne Stephens.
Thank you to Derick Jenkin (and his team for set up and tear down).
Next Year: Mac and Cheese Bake Off and longer beer garden hours. Seems Ela Pagacz has made a claim that SHE has the best Mac and Cheese recipe. Heather Lowe objected and claimed SHE has the best recipe. The cooking spatula has officially been thrown down for a cook-off for next year's spring fair. Before we could even type up this wrap-up summary of the Spring fair, Meredith Weir, Ed Layton and Michael Chiarotto added their names to this prestigious contest. Details to follow.
Thank you for the wonderful photos from Ela and Wanless Photography (Click here for photo–slideshow… NB: the download code is 9646).
Annual Membership drive is still open. If you have  not yet renewed your membership to the BWRA, please take a moment. And as you do, please consider a recurring donation so that you can "set it and forget it". Click here to make your annual donation.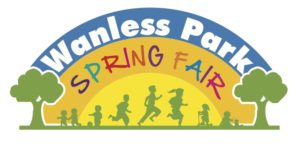 Only 1 sleep until the 3rd annual Wanless Park Spring Fair!
Saturday, May 12, 2018 – 10 am to 7 pm (rain or shine)
Schedule: Click here to jump to the schedule. (races, prizes, inflatable rides, beer garden, firetruck and much more!)
Potluck reminder Click Here to sign up for the Potluck (from 5 pm to 7 pm). CLICK here to vote if you are bringing an appetizer, salad, main or dessert.
Sponsors: Click Here to see the entire list of sponsors

Whole Foods Giveaway reminder: From 12 noon to 2 pm, Whole Foods Staff will be giving away $5 gift cards to all adults at the fair (while quantities Last).
Blind Silent Auction List: Click here to jump to the list below.
RSVP: If you have a popup tent, we need you to bring it to the fair! Please let us know by email at

Info@BWRA.ca

or just bring it. (please clearly lable it with your name, address and cell # so that it doesn't get lost in cleanup). 
Click here to return to the top of page
Click here to return to the top of page
One of the new plans for 2018 is the addition of a Potluck Dinner in the park from 5-7pm. If you want to be involved please let us know what you can bring in the survey below.    NB: cutlery, paper plates and napkins will be provided, AND the beer and wine garden will remain open. Pop, juice and water will also be available.  Rumour has it that our very own Michael Chiarotto (semi-pro award-winning BBQ chef with the "Jack-9 BBQ" handle and the trailer with the same name on Kappele) will be supplying a 15 pound slow cooked smoked pulled pork main course. Mmmmm…. Can't wait!
Click here to return to the top of page

The Wanless Park Spring fair is a big undertaking. From day one 3 years ago, we were fortunate to have significant sponsorship from local businesses. The list of sponsors has grown. So too has our appreciation. If you need any of the services offered by our sponsors, please consider patronizing them.  And if you happen to see them at the Wanless Park Spring Fair, May 12th, please thank them and consider giving them a hug!
~~~~~~~~~~~~~~~~
Lead Sponsors
~~~~~~~~~~~~~~~~


Patrice Gale, MBA Broker – (3rd year Sponsor)
416-995-4253    patrice@patricegale.com
Beer and wine garden
~~~~~~~~~~~~~~~~
Sherille Layton (3rd year sponsor)
416-419-5893  sherille@sherilleonhomes.com
Inflatables
Click here to return to the top of page
~~~~~~~~~~~~~~~~
Major Sponsors:
~~~~~~~~~~~~~~~~


Mary Dempster (3rd Year sponsor)
416-494-7653     INFO@MARYDEMPSTER.CA
Games: Races, twister, Welly Toss, Hungry Human Hippo, Tug of War, Egg Toss and much more!
~~~~~~~~~~~~~~~~

Cheri McCann (3rd year sponsor)
416-481-2355    Sales@CheriMcCann.com
Pie Eating and Russian Egg Roulette
~~~~~~~~~~~~~~~~

TD Yonge & Teddington (3rd Year Sponsor and the very 1st!)
General Sponsorship
Click here to return to the top of page
~~~~~~~~~~~~~~~~
Event Sponsors:
~~~~~~~~~~~~~~~~
Meghan Kennedy
Meghan@TheKennedyTeam.ca
Suzanne Stephens 
Suzanne@TheKennedyTeam.ca
Sophie Karagiannis
Sophie@TheKennedyTeam.ca
The Kennedy Team (3rd year sponsor)
cotton candy
~~~~~~~~~~~~~~~~

True North Camps (2nd year sponsor)
info@truenorthcamps.com      416-619-1224
(baseball speed check by radar) Be sure to bid on the awesome 1 week summer soccer camp ($400 value) & 25% off a friend ($100 value)
~~~~~~~~~~~~~~~~

Country Dental (3rd Year sponsor)
416-335-7377 396 Broadway Ave @ Bayview
(in Whole Foods Market Plaza)
Glitter Tatoos
The newest Toronto dental centre is a modern, state-of-the-art dental clinic that offers children's dentistry, orthodontics, and 24hr emergency and general dentistry services 7 days a week. Ample free parking underground.
~~~~~~~~~~~~~~~~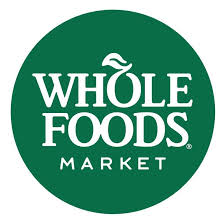 Whole Foods (2nd Year sponsor)
1860 Bayview Avenue
(gift card giveaway, gift basket, and event sponsor)Reminder: Whole Foods Market staff will be handing out gift cards from 12 noon to 2 pm (while quantities last).
Click here to return to the top of page
~~~~~~~~~~~~~~~~~
Live Music!

2-4 pm  The Banditos (jazzy blues feel)
5-7 pm: Kevin Burgess & guest (acoustic light easy hits during the Pot Luck Dinner)
Click here to return to the top of page
Blind-Silent-Auction
Blind-Silent-Auction
Sneak-peek at the Blind-Silent-Auction items
Get your pens and best offers ready!  Here is a sneak-peek list of items that will be up for grabs in the Blind-Silent-Auction auction. Be sure to visit our generous merchants who are supporting the fair.
This Just In!
Papabubble  3360 Yonge Street – "artistic and innovative sweets that are handmade with love":   $40 gift basket
Newer items arrived May 7th, 2018
Ardith One

3321 Yonge Street,  Canadian Pottery & Crafts, est. 1971 – gift certificate

Gift Certificate
Corallo Men's Salon (cut)
$21
Dig Deep Cycling & Fitness Centre 3385 Yonge Street (at Golfdale) (new clients only)
Nov 1, 2018 thru Jan 30, 2018
$50
JD Karate 3385 Yonge Street (at Golfdale) 1 month free trial karate classes (new clients only)
Expires Dec 31, 2018
$70
Mastermind Toys: Toy bonanza explosion! Includes djubi (joo-bee) raquet set ($35), 2 x Aerobic Orbiter Boomerang ($17 ea x 2), Goodminton – The worlds easiest racquet Game ($20), Bunch o Balloons (100 water balloons in 60 seconds x 2 ( $10 x 2), Great Explorations Twirler ($10)
na
$119
Panda Mandarin Language Programs One Panda Mandarin Reading Pen. An electronic reading pen for use with corresponding bilingual (Mandarin and English) storybooks and activities. Retail value $99.
na
$99
Riz  3321 Yonge gift certificate

gift certificate
Click here to return to the top of page
New items from last week
Click here to return to the top of page
Original Items are below:
Forno Toscano "Margherita" Oven
Bayview Blossoms  3313 Yonge St – expires May 31, 2019.
$50
The Burger Cellar  3391 Yonge St –  NB: Live music Thursdays with 1/2 wine, Now doing catering; More than just burgers (try the REALLY tasty ribs), (4 x $25)
$100

Forno Toscano "Margherita" Oven  (view brochure here) by Philip Allen – Pallenco Inc.(NB: reserve bid in effect)

The highest quality materials & careful attention to detail make the Fontana ovens the number one selling premium wood fire oven in Canada.

The Margherita oven has an interior cooking area of 24" x24" and comes mounted in a solid stainless steel cart.  (Also included is a full-length cover.) Valued at $3,900 (Pizza oven, base, cover and tax). (Note: there is a reserve bid on this one item).  Click here to vjew brochure.

$3,989
Gabby's 3263 Yonge St – gift card
$25
Glenforest Cleaners 3309 Yonge St – gift card
$50
Glenforest Cleaners 3309 Yonge St – gift card
$50
Hazel Lily Designer Consignment 3235 Yonge St – gift card
$75
Inspira Athletica, 3291/93 Yonge Street (Upstairs) (1 mon. unlimited classes) x 5
$200(worth more if you go every day)
Inspira Athletica, 3291/93 Yonge Street (Upstairs) (2 private classes) x 5
$200
Leaside Animal Clinic 1662 Bayview Ave –  2 wks of boarding for your small or BIG dog
$474 for small dog & $949 for big dogs
Leaside Animal Clinic  1662 Bayview Ave – 2 wks boarding for your cat
$474 x 2 certificates
Lilli Viola Pilates, 3345 Yonge St – 5 mat classes and goodies
$120
Lime Asian Kitchen Restaurant, 3243 Yonge St – gift card
$25
Loblaws (Yonge & Old Yonge) – gift card good at any Loblaws
$100 (4 x $25)
Loblaws Independent City Market (New at Yonge & Lawrence) – gift card good at any Loblaws
$25
Mabel's Fables 662 Mount Pleasant Road – gift card and goodies
$25
Mastermind 3350 Yonge Street  Toronto, ON  –  Chillafish BMXie Lime Balance Bike (click here for photo)

the coolest balance bike in the world!    The Chillafish BMXie balance bike doesn't compromise: a real BMX-styled bicycle frame, oversized tubing but extremely lightweight.

BMXie-RS features a new kind of tires. Airless RubberSkin Tires with a foam core so they need no inflation & cannot puncture; with an outside rubber layer that makes them grip the pavement or trail just like real tires!

$129 + tax
McCoy Burger Company 3334 Yonge St – gift certificate
$50
Melmira Bra and Swimsuits – 3319 Yonge St
$50
Metro 656 Eglinton Ave E – gift card (good at any Metro)
$25
Metro 3142 Yonge St – gift card (good at any Metro)
$50
OutDoorSpaces by Leanne Burkholder "helping you enjoy your outdoors" gift certificate 416.440.8870
$100
Stark's Treatment 3285 Yonge St  $75 gift certificate plus shampoo, condition and hair gel goodies
$150
TrueNorth Sports Camps (Memorial Park location at Eglinton west of Yonge) 1-week summer soccer camp boy/girl 4-12 ($407) PLUS 25% ($100) off a friend. Good for calendar 2018
$500
Upper Canada Decorating (Benjamin Moore Paint) 3269 Yonge St – gift certificate
$100
Wanless Photography – "Capturing fleeting moments, creating lasting memories"

Family mini photography session, including – 30 min photo session – 5 edited digital mages – 3 month private online gallery – up to 6 persons 416-884-7733

$170
Wendy Bircher, psychotherapist (1 hr consult) "Sometimes even one hour of support and coaching geared specifically to YOU can make a difference!" Click here for more info  416-358-7498
$400

(2x$200)

Whole Foods Market basket 1860 Bayview Ave  – a basket of goodies

NB: On May 12th, from 12 noon to 2 pm, Whole Foods Market will also be present to give out $5 gift cards to all adults at the Wanless Park Spring Fair (while quantities last).

$50
The fine print: Just get a ballot May 12th, 2018 and write down your highest and best price on any item(s) you really want to win. This is a blind-silent-auction. Best to put the full price of the item minus $1 or plus $1 (or more) to increase your chance of taking home the prize! All items will be displayed (if possible) on May 12th. You do not have to be present at the end of the bidding May 12th to win. The successful bidder for each item will be called a day or so after May 12th. Good luck!  Click here to return to the top of page